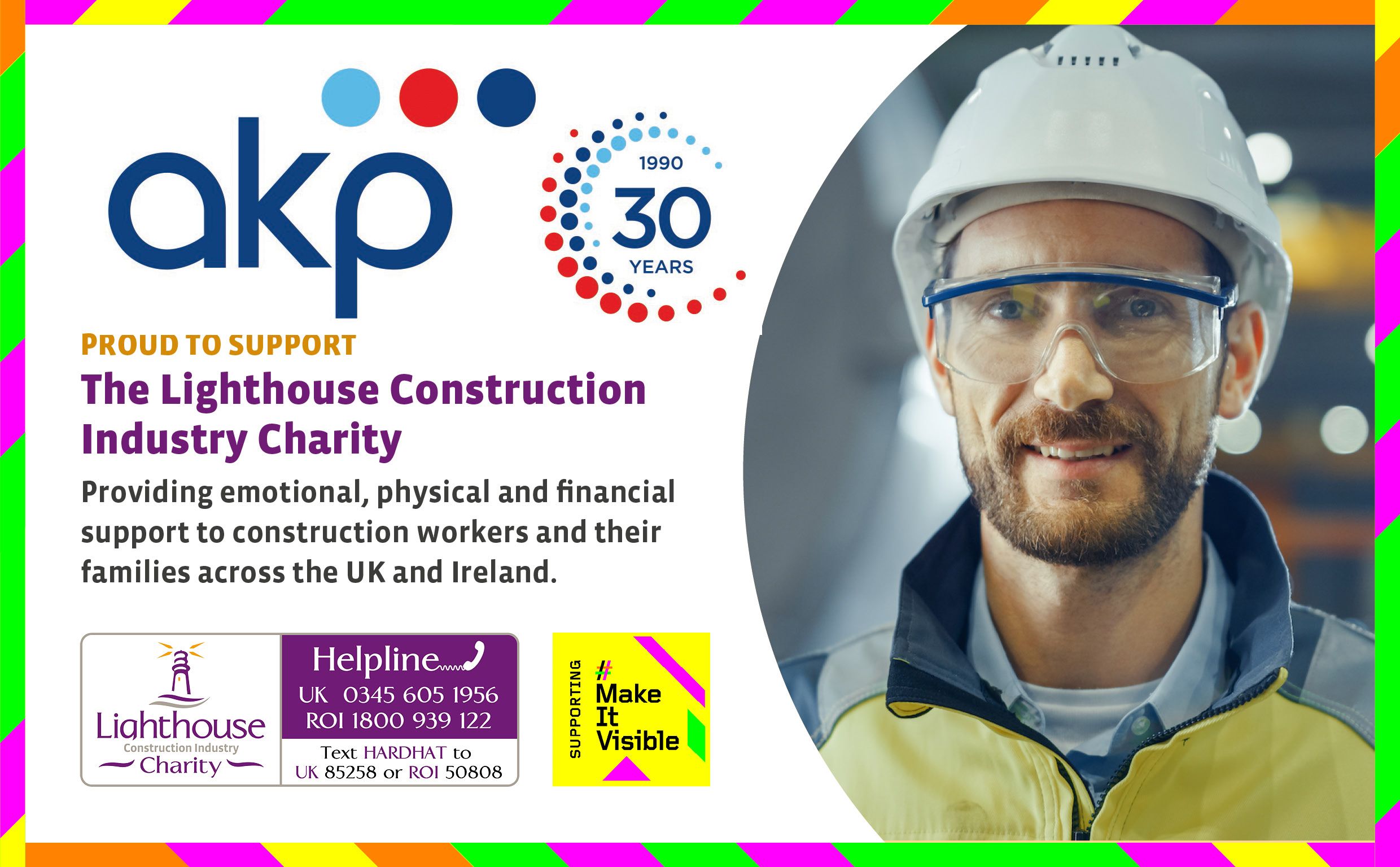 akp renew annual pledge as a supporter of the Lighthouse Construction Industry Charity
akp have renewed our annual pledge as a Company Supporter of the Lighthouse Construction Industry Charity.
The Lighthouse charity ask that supporters commit to an annual donation, with all monies used to provide and grow their charitable services which include free resources that are available to all within the construction community.
Specifically, company supporters have access to a Hub with a huge range of resources, newsletters, national awareness campaigns and lots of free assets that can be easily shared with the akp team, supply chain and customers.
The Company Supporter Hub holds all campaign resources, social media assets, helpline posters and other material to help akp spread the word about the Lighthouse Charity charitable services.
In addition anyone can access the Lighthouse Charity free self paced e-learning modules and online tutor led masterclasses through the Lighthouse Wellbeing Academy.