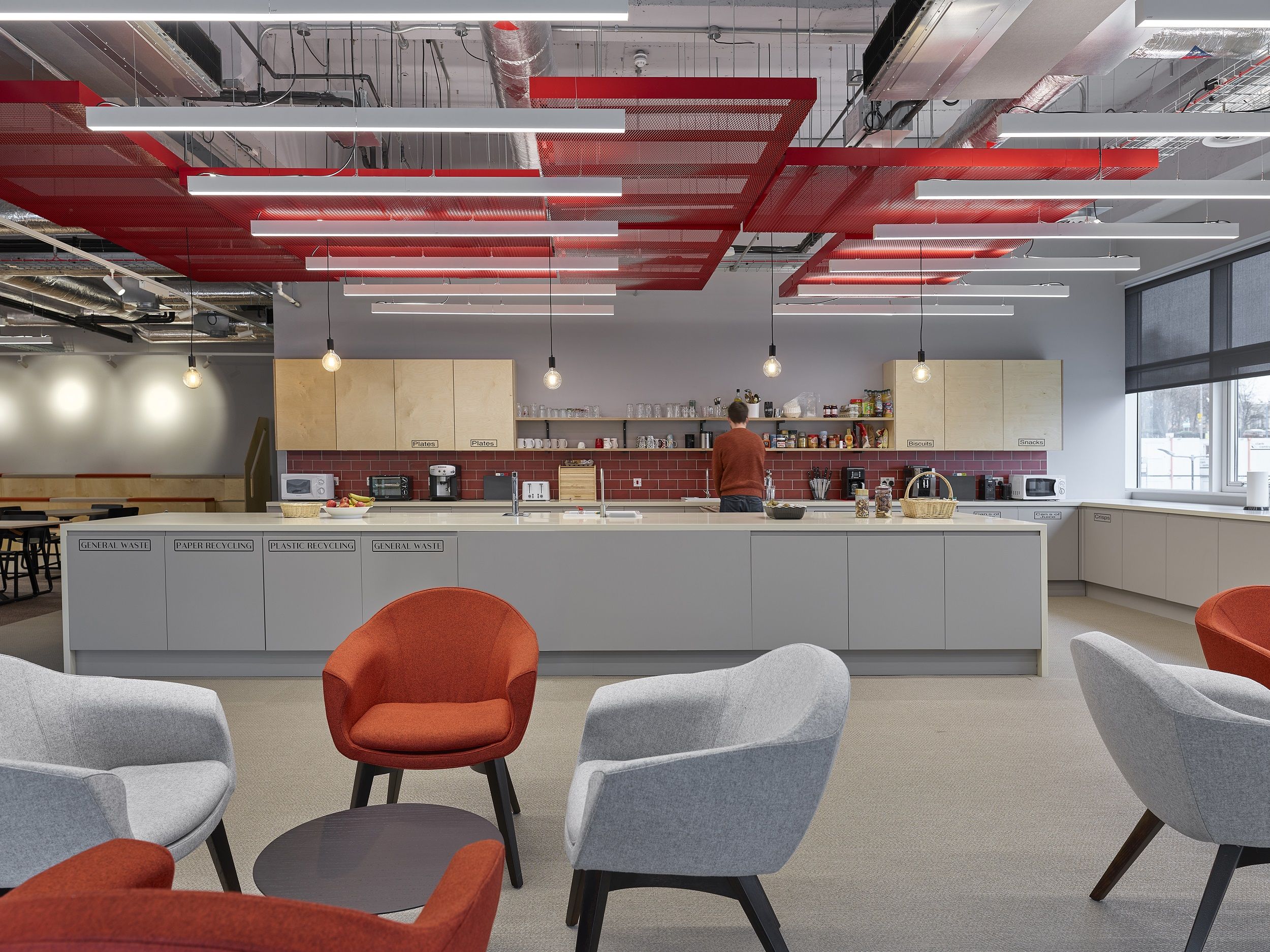 Fit Out
When you need flexibility in your office space, you need akp
The traditional workplace changed over the global pandemic, and for some organisations, it will have changed for ever as they move to a blend of home and office working.  The office space might need to be redesigned to suit this new way of working, perhaps with pods for individual video calls, larger breakout areas or reconfigured HVAC systems.
If your pre-2020 workplace layouts no longer fit your needs, we can help.
akp is a fit out specialist with hundreds of completed projects and happy clients over our 30+ years in business.  Our BCO Award winning (British Council for Offices) turnkey fit out team has a reputation for innovative ideas and will work with you to transform your space.
Our ethos of building pride is applied to all projects, ensuring quality, safety, and innovative solutions.
From Class A to industrial buildings, we have the skills and knowledge to deliver.
Whether you need phased programming, or for us to work in a live, sensitive environment, we can deliver.
If you are a landlord or tenant, we can provide bespoke packages tailored to fit your needs.
Our first step is to listen to our client's needs and work together with their design team to maximise the opportunity and make full use of the interior space. This is where our skilled workforce applies their extensive knowledge and experience to create solutions to suit everyone.
What workplace option will work for you?
Empty interior requiring full fit out
Shell and core is the most basic stage of a building. The exterior of the building will be complete, but the interior will be like an empty shell, hence the name 'Shell and Core'. Most often, a shell and core fit out will be arranged by a landlord or developer.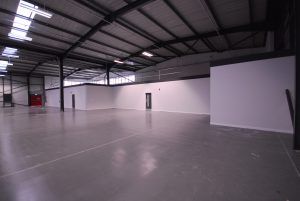 Shell and core means that you would be unlikely to see any polished finishes. Floors will still be concrete, and ceilings will be bare, ready to be configured. However, the shared spaces would be complete.
Typically a shell and core  includes:
Communal toilets
Reception area
Lifts
Stairs
Lift shafts
Building lobbies
Commercial tenants often take possession of the building at the next stage and progress with a CAT A fit out to further shape the interior to suit their needs.
Habitable, but needs attention to detail
CAT A fit out is somewhere in between Shell & Core and CAT B. Tenants would see some finishing around the spaces like basic HVAC installation, suspended ceilings, raised access flooring, etc.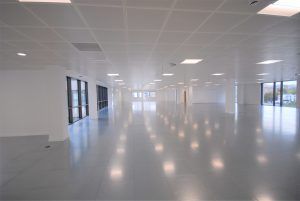 Landlords often lease out spaces to tenants at this stage to allow them to put their own mark on the space, so they can design and finish it according to their branding. It is often requested at lease end that tenants return the space in CAT A condition.
CAT A fit out gives a basic but technically habitable space. It will generally have no visible concrete or exposed services; however, areas such as tea-prep, meeting rooms, etc will not be created. CAT A fit out will provide a blank canvas for space planning and interior designing to take place, which are completed within the CAT B fit out stage. In general terms the following are included in CAT A fit out:
Basic HVAC / BMS installations
Fire detection and prevention services
Suspended ceilings
Raised access floorings
Basic decor
Ready to go, just add your brand
A CAT A+ building can be moved into immediately – but probably won't be to your taste.  You'll have the basics, but might want to add your own flair.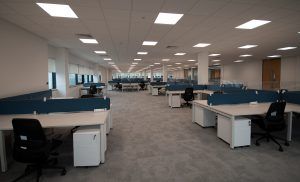 A CAT A+ fit out will mean the building is fitted out and fully furnished with:
Air conditioning
IT infrastructure and installation
Power points
Partitioning to create offices, meeting spaces etc
Office furniture
Kitchens
Power Points
Move right in, everything is in place
A CAT B fit out is ready for you to move in. You will have worked with your Design Team to create a space that has the perfect layout for you.  Every aspect will be tailored to the individual needs of your business and workforce with the right mix of IT solutions, mixed use & collaboration spaces, meeting rooms and workstations.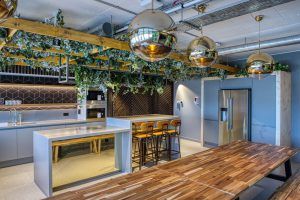 Designing and delivering the right CAT B fit out for your space could arguably be the most important part of the process, ensuring it is somewhere that allows your team to do their best work as well as having a space that will attract new team members.
A CAT B fit out will mean the space has:
Partitioning; including meeting rooms, offices and breakout spaces
Workstations and Office furniture
Bespoke Air-conditioning and power points
IT installation and infrastructure
Manifestations, brand & detail
If you have a fit out project in mind, get in touch to see how akp can assist in realising your vision.