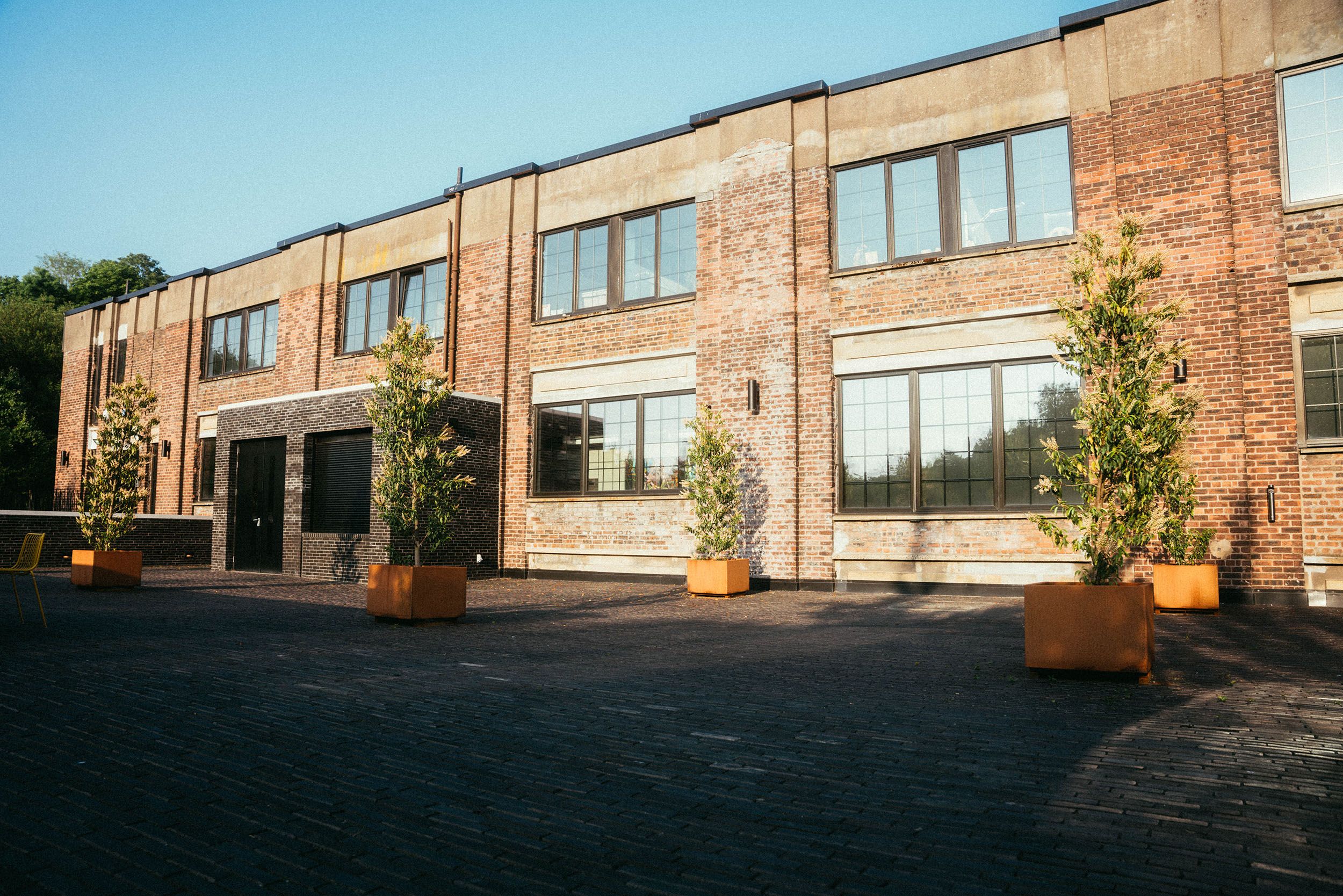 SWG3
Contract Value:
£1m-£3m
Timescale:
2 years
Location:
Glasgow
Sector:
Historic
Leisure & Retail
SWG3 located on Eastvale Place is a multi disciplinary arts venue and events company. Now one of the leading venues and locations to hire in Glasgow, the SWG3 Complex plays host to a multitude of different types of events, ranging from corporate dinners, fashion shows and food & drink events.
Over the past 2 years akp have been working across multiple spaces within SWG3 developing their new Yardworks Studio and Box Office along with infrastructure works throughout other areas of the venue.
With funding received from the Scottish Government, a new creative thoroughfare with public art and improved lighting on Eastvale Place was formed opening up access to a new community garden and growing space.
The infrastructure works comprise of the creation of a new rear terrace, underground storage area, a refreshed new foyer area, alterations to entrance lobby, formation of a new rear two storey structure/rear garden area and resurfacing works to access road as well as further alterations and enhancements elsewhere within the venue.
Challenges:
Treatment of Japanese Knotweed
Railworks
Live location
Piling
Tree Felling
At the end of 2020 when our events business was unable to trade, and the future was uncertain; we secured significant capital funding to begin works on the SWG3 masterplan and AKP mobilised quickly for a site start in early 2021. As lead contractor, over the last couple of years AKP has delivered several projects at SWG3, which go a long way in developing our site into a world class cultural venue and circular campus.
The team at AKP have brought invaluable experience to our ambitions and have exceeded our quality aspirations for the completed projects to date. Working with different design teams across several projects with multiple funders and stake holders has its' challenges and we have learned so much from the process. A very positive working relationship was formed early on between SWG3 and AKP and we are now seeing the benefit of this in the finished product, and we look forward to continued opportunities in the future.
Andrew Fleming-Brown – Managing Director SWG3
Design Team
Stallan Brand