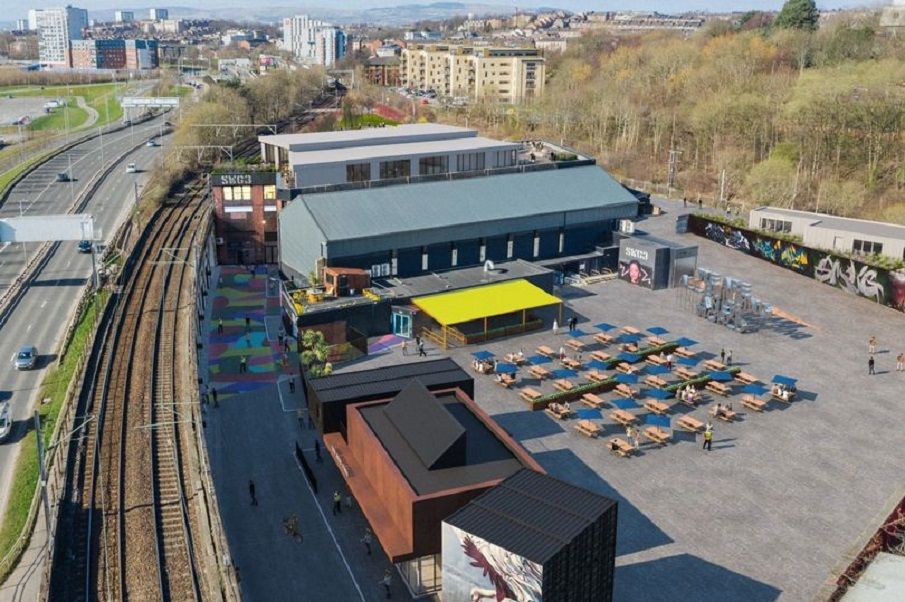 SWG3
Contract Value:
£1m-£3m
Timescale:
26 weeks
Location:
Glasgow
Sector:
Historic
Hotel & Leisure
SWG3 located on Eastvale Place is a multi disciplinary arts venue and events company. Now one of the leading venues and locations to hire in Glasgow, the SWG3 Complex plays host to a multitude of different types of events, ranging from corporate dinners, fashion shows and food & drink events.
With funding received from the Scottish Government, a new creative thoroughfare with public art and improved lighting on Eastvale Place was formed opening up access to a new community garden and growing space.
The infrasture works comprise of the creation of a new rear terrace, underground storage area, a refreshed new foyer area, alterations to entrance lobby, formation of a new rear two storey structure/rear garden area and resurfacing works to access road as well as further alterations and enhancements elsewhere within the venue.
Challenges:
Treatment of Japanese Knotweed.
Railworks
Live location
Piling
Tree Felling
Design Team
Stallan Brand