Back to college for akp: Dumfries & Galloway College
Dumfries and Galloway College has a reputation for delivering quality education and training annually for over 9,000 students.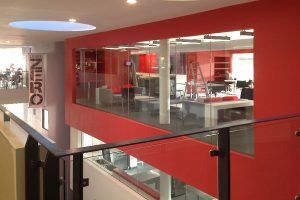 akp built a new 3 storey commercial kitchen catering facility and restaurant within the existing College building. The facility will be used as a teaching aid for the new catering courses at the College. In addition, the restaurant will be opened to the public for use on special occasions.
To accommodate the new structure we demolished part of the existing library. We then installed new foundations and created structural steel and plasterboard external walls to create a self-contained working environment.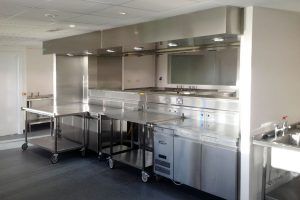 This programming and sequencing allowed the College staff and students to continue operations whilst while we continued with the internal fit out. The top floor now has an adjoining link bridge to the new Principals suite, with refurbished offices and meeting rooms.