2014: Continued success for akp
Following a steady growth in the first quarter of 2014 akp is delighted to announce the award of 21 new projects ranging in value from £13k to £2.3m and totalling more than £6.3M. The projects vary from the relocation of the Sky Sports News studio, within the same building, in Glasgow City Centre to a redevelopment project within the walls of Polmont HMYOI.
Moira Murdoch, akp's Commercial Manager and Company Secretary said "with the upturn in the property sector over the last few months we were certainly confident that we could win new projects and we are delighted at the volume and range of the contracts we are now undertaking. Everyone in the company, from estimating through to our site operatives, has worked extremely hard to secure these contracts.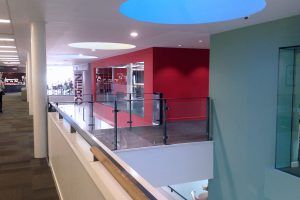 Many of the projects have been awarded by previous clients on the strength of work undertaken for them in the recent past, not least of these is the £1m contract to refurbish the roof and external windows of Mercantile Chambers a listed building on Bothwell Street in Glasgow which is currently on site. We had previously carried out a refurbishment of two floors, followed by the upgrading of the full common areas within the building prior to being awarded this contract. Now we have also been contracted to complete the refurbishment of the third floor offices for the same client and a smaller office refurbishment for an existing tenant. "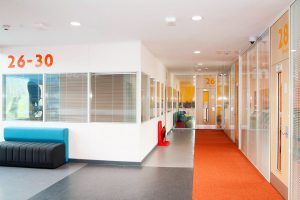 Two of the more complex projects recently secured are the refurbishment and fit out of the Activities Centre at Polmont HMYOI and the construction of a Hospitality Suite for Dumfries and Galloway College. The company also continues to build on its strong relationship with Babcock Marine with a new project at Faslane for Babcock Marine.
Akp is confident that it will continue to find success through the third and fourth quarters of 2014 and everyone in the company will continue to work towards the goal of providing an exemplary service for its existing, and any new, clients going forward.