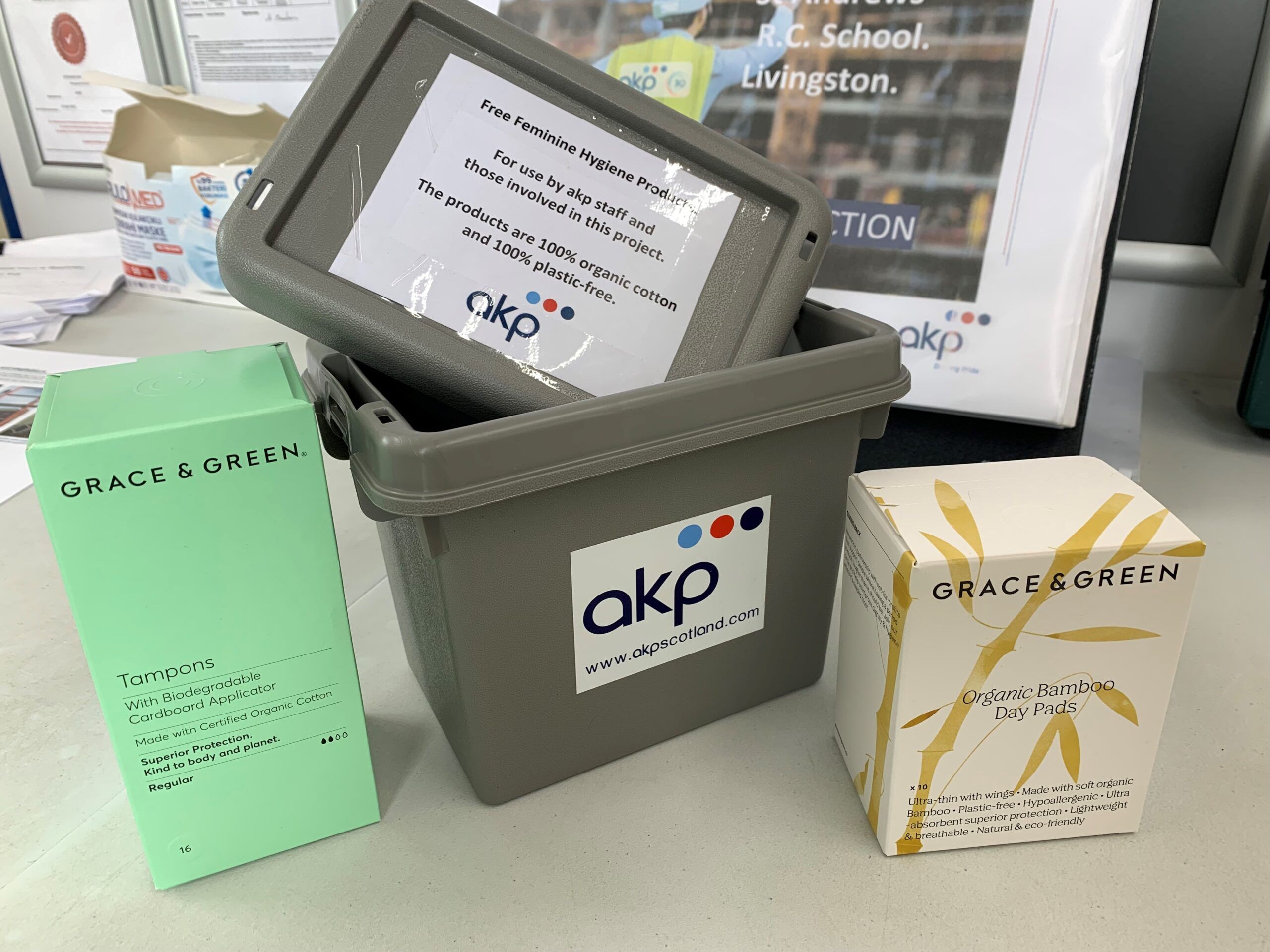 Free Feminine Hygiene Products on sites
We're rolling out an initiative on our sites, one that has been reported in the press recently by a handful of the more progressive main contractors out there.
Free feminine hygiene products on our sites and not just any old products Grace & Green 100% Organic Cotton and 100% Plastic-Free.

And, yes that is a plastic box you see in the picture, but it's an Upcycled box made from recycled household plastic waste. So, we're here at our Howden Project for West Lothian Council today putting the first of these boxes into place.