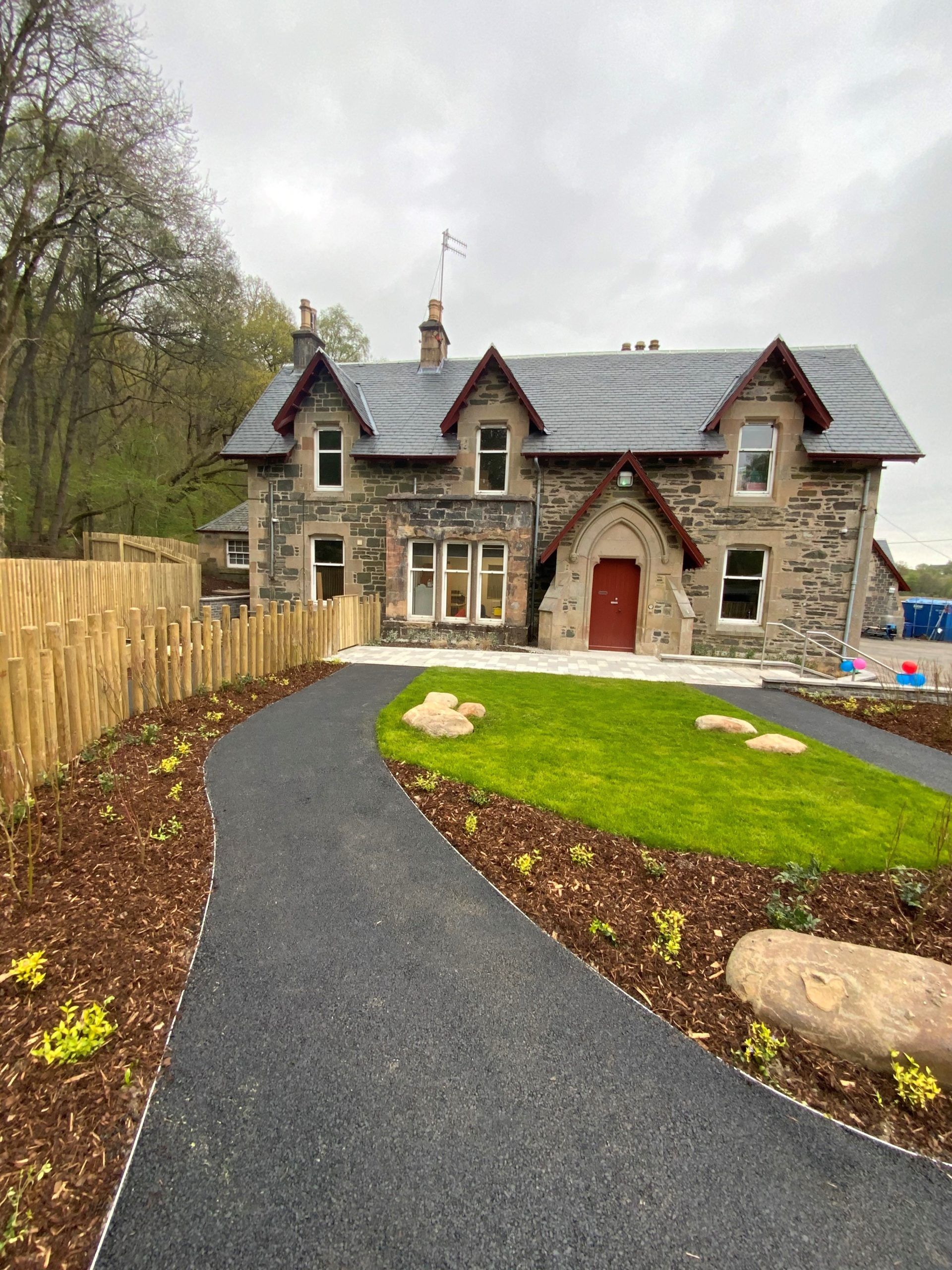 Aberfoyle Primary School
Contract Value:
£1m-£3m
Timescale:
26 weeks
Location:
Aberfoyle
Sector:
Historic
Public Sector & Education
akp were engaged as Principal Contractor to carry out the major refurbishment of Aberfoyle Primary School to remodel and remove the 151-year-old building and a vacant adjoining school house to provide additional learning space.
Aberfoyle Primary School is the work of John Honeyman one of the better-known Scottish architects of the late 19th century. All three phases were designed or overseen by him. Detailing can be seen throughout with the use of shouldered windows and   gable-headed bays breaking eaves with tripartite cusped lancet windows. There are also some further 20th century additions.
The works were sympathetic to the buildings listed status, with the formation of accessible entrance and extensive internal alterations, a new slate roof, stonework repairs, outbuilding demolition, and extensive decoration externally and internally.
All four classrooms are now located in the main school building and have been transformed into modern, bright and fully equipped learning spaces.
Entering the school at the re-purposed school house, there is now a welcoming fully accessible new entrance, along with offices, meeting spaces, staff accommodation and other ancillary spaces, before heading into the main school building.
The significant building fabric improvements will also cut the carbon footprint of the building with full replacement of the slate roof, upgraded insulation and new efficient heating emitters and controls.
Design Team
Atkins
Community Benefits
akp Project Manager John Black dressed up as Santa Claus and socially distanced distributed presents to the neighbouring nursery children.
Sustainability
Trees were felled as part of the project. The wood was distributed to the local community with tree stumps used to built garden seats for a neighbouring nursery.