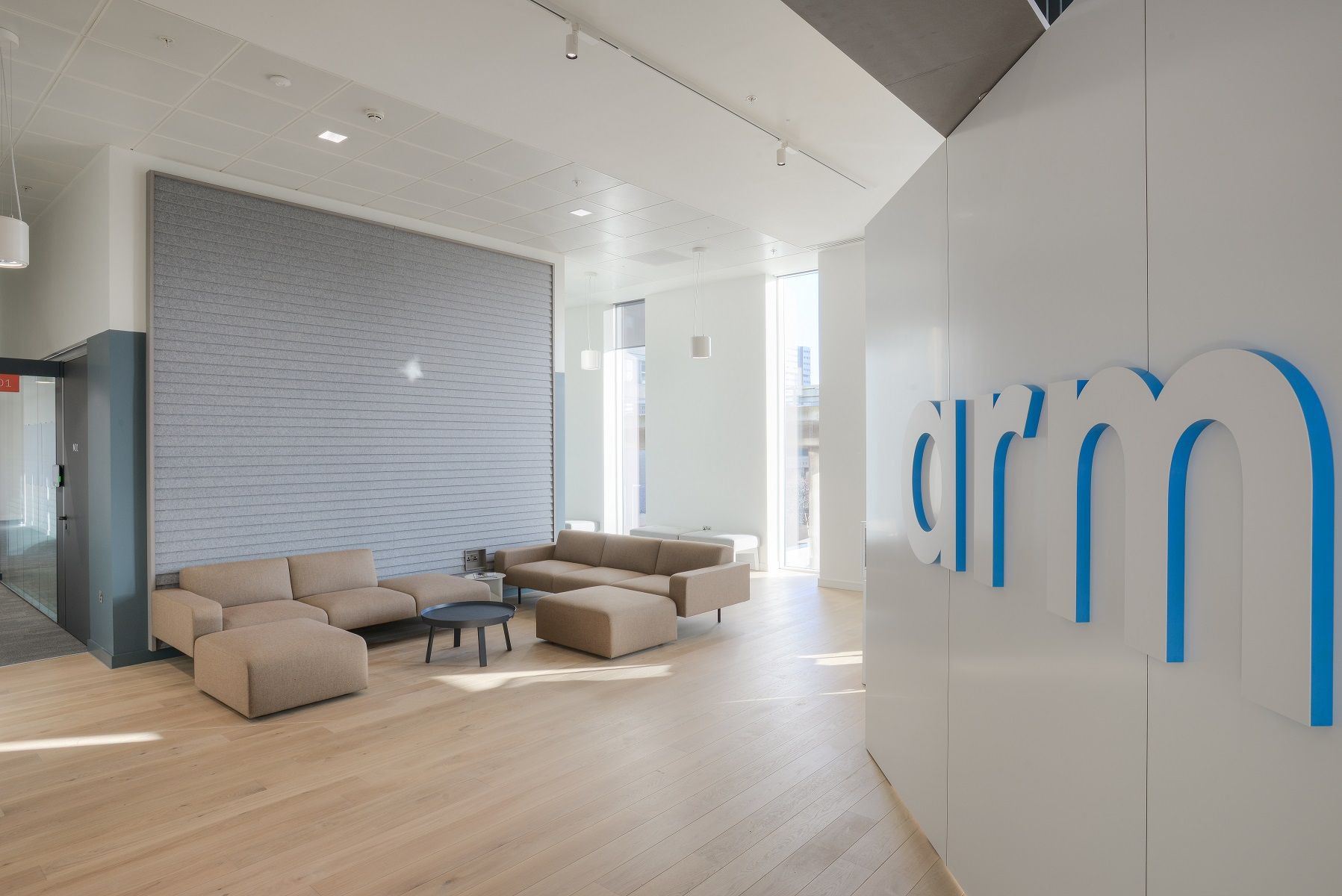 Arm
Contract Value:
£1m-£3m
Timescale:
22 weeks
Size:
29,000 sq ft
Location:
Glasgow
Sector:
Commercial
This project was a high specification two storey fit out in a building which is well known to akp as we have already completed two other projects within the building.
St Vincent Plaza was completed in 2015 and consists of lower ground, ground and ten upper floors of flexible high-quality open plan office accommodation with associated secure parking at basement level.
The client had taken the tenancy of the remaining space on the Ground and First floors of the building (which are the last remaining suites in the building) encompassing 29,000 sq ft of office space.
The office was fitted out to a Cat A standard, and the works included modifications to the existing Cat A installation and a new Cat B fit out. The works were predominantly open plan containing approximately 190 workstations and facilities including coffee points, meeting facilities, quiet rooms, file storage, comms rooms, break out space, etc.
Other works included a new shower facility formed on the ground floor within the tenant's demise as well as the formation between the ground and first floor of an intervention staircase.
The project was registered with BREEAM targeted to achieve a score of Very Good, however much to our delight it exceeded that expectation and it received a score of Excellent.
Design Team
Graven