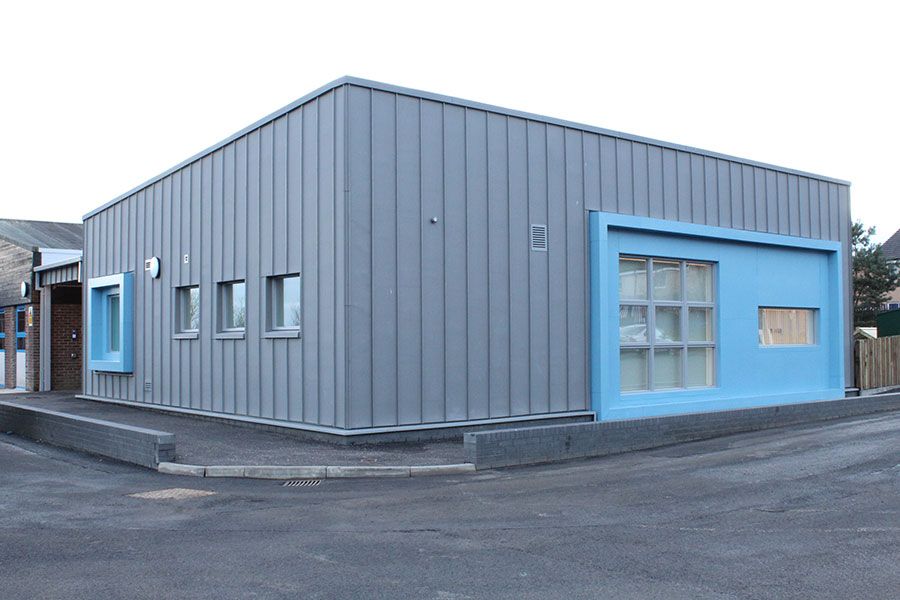 Cairns Early Childhood Centre
Contract Value:
£500k-£1m
Timescale:
25 weeks
Location:
Kilmarnock
Sector:
Public Sector & Education
The works comprised of a new extension to the existing Cairns Primary School to form an Early Childhood Centre. The extension was a single storey timber kit erected on a brick/block and concrete solumn with metal external wall cladding and sarnafill flat roof covering.
There was an internal fit out which included dry lining, doors, windows, suspended ceilings, decoration, floor coverings and full M & E services. External works included utilities, drainage, hard/soft landscaping and a dedicated soft play area.
The project remained a live environment throughout allowing the adjoining Primary School to remain in use. Phased works included office refurbishment to three rooms for managerial staff. Continuity of business was paramount with staff always able to carry on with their work while akp coordinated and managed the project efficiently.
The top priority when working in an education environment is always Health & Safety. On this project we decided that although out Health & Safety warning signage required us to meet British Standards, we
expanded our normal signage, particularly the directional signage, to give the pupils a style of sign that they may recognise more readily. We received input from the school regarding this.
Community Benefits
During the project the akp team lead by akp Health & Safety Manager were able to offer a site safety talk to the staff and students making them aware of the rules, regulations and health and safety signs to be aware of when next to a live construction site.