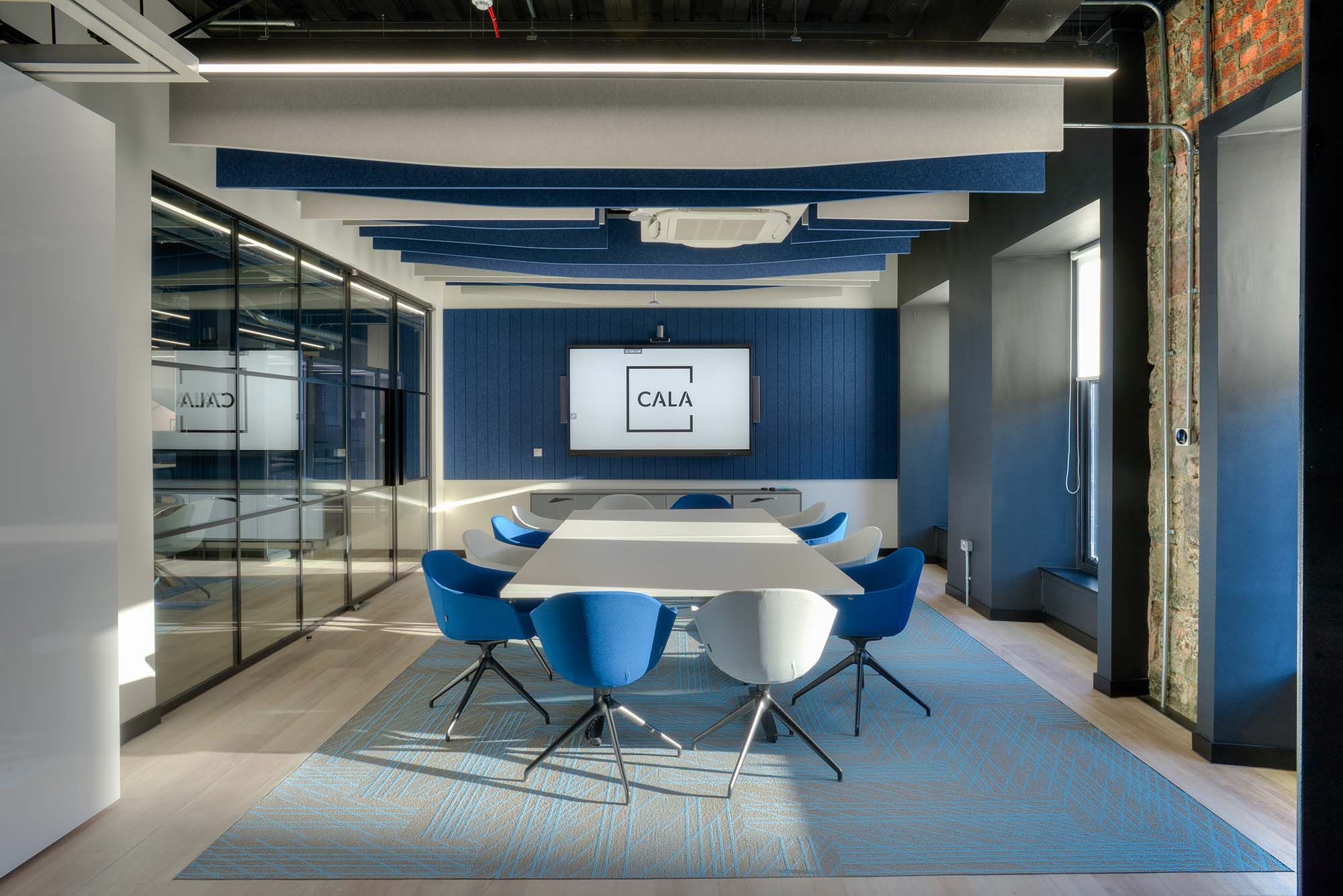 Cala Homes
Contract Value:
0-£500k
Timescale:
10 weeks
Size:
5,700 sq ft
Location:
Glasgow
Sector:
Commercial
In 2020 akp completed the refurbishment of McLellan Works. The building has 34,440 sq ft of mixed co-working space aimed at SME businesses. As testament to the high quality refurbishment of the first and third floors of McLellan Works akp thereafter secured several additional contracts within the building delivering CAT B and CAT A+ spaces as tenants began to move in.
As the lease on its current head office in Falkirk concluded Cala Homes were seeking a move closer to its core Glasgow and West of Scotland market, Cala therefore chose to take up residence within McLellan Works in the heart of Glasgow city centre.
The new 5,700 sq ft site on Sauchiehall Street sees the 100 plus workforce provided with a new blend of home and office working, with an office environment that encourages even more collaborative working and a sustainable travel to work ethos.
The project works comprise the following:
Glazed partitions.
Movable walls.
Raised access floors.
Acoustic ceiling/wall baffles.
Manufactured joinery.
Flooring.
Decoration.
M & E.
Door sets/ironmongery & kitchen units.
Operational Challenges; This fast track fit out was carried out within an existing live environment with adjacent offices on the same floor.