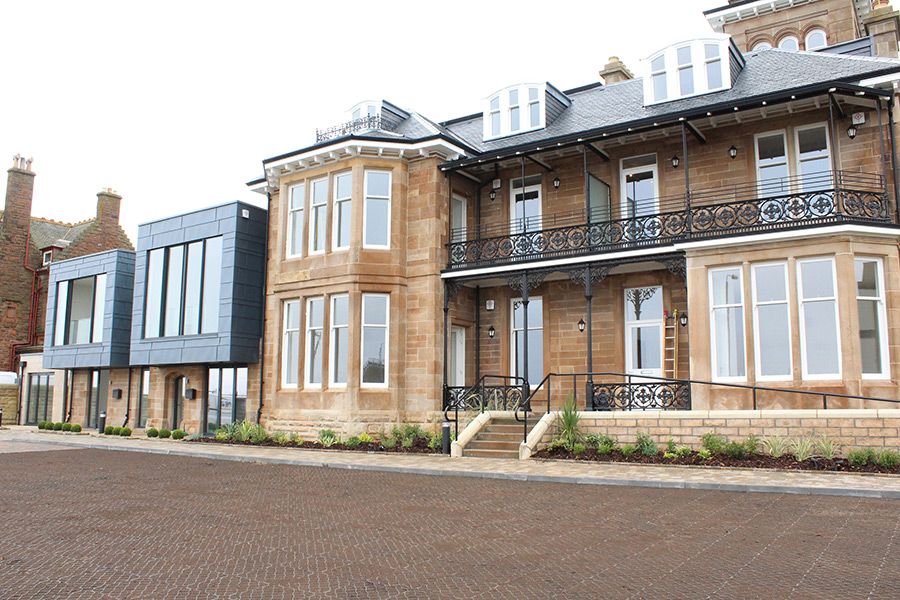 Crosbie Towers
Contract Value:
£1m-£3m
Timescale:
30 weeks
Location:
Troon
Sector:
Hotels & Serviced Apartments
akp Scotland were employed by Postage Stamp Properties to carry out this redevelopment of the Grade A Crosbie Towers in Troon along with the addition of 6 new build apartments.
The existing listed building was in a near ruin state and has now had the entire fabric replaced and fitted out into 5 high quality apartments.
The addition of 6 contemporary high quality new build apartments complete the development which is surrounded by landscaped gardens and secure gated environment.
akp have worked very closely with the design team on this open book project to help ensure quality and costs are maintained and the project areas benefitted greatly from this involvement.
The project is a refurbishment of a traditional sandstone building along with the addition of new build contemporary extensions.