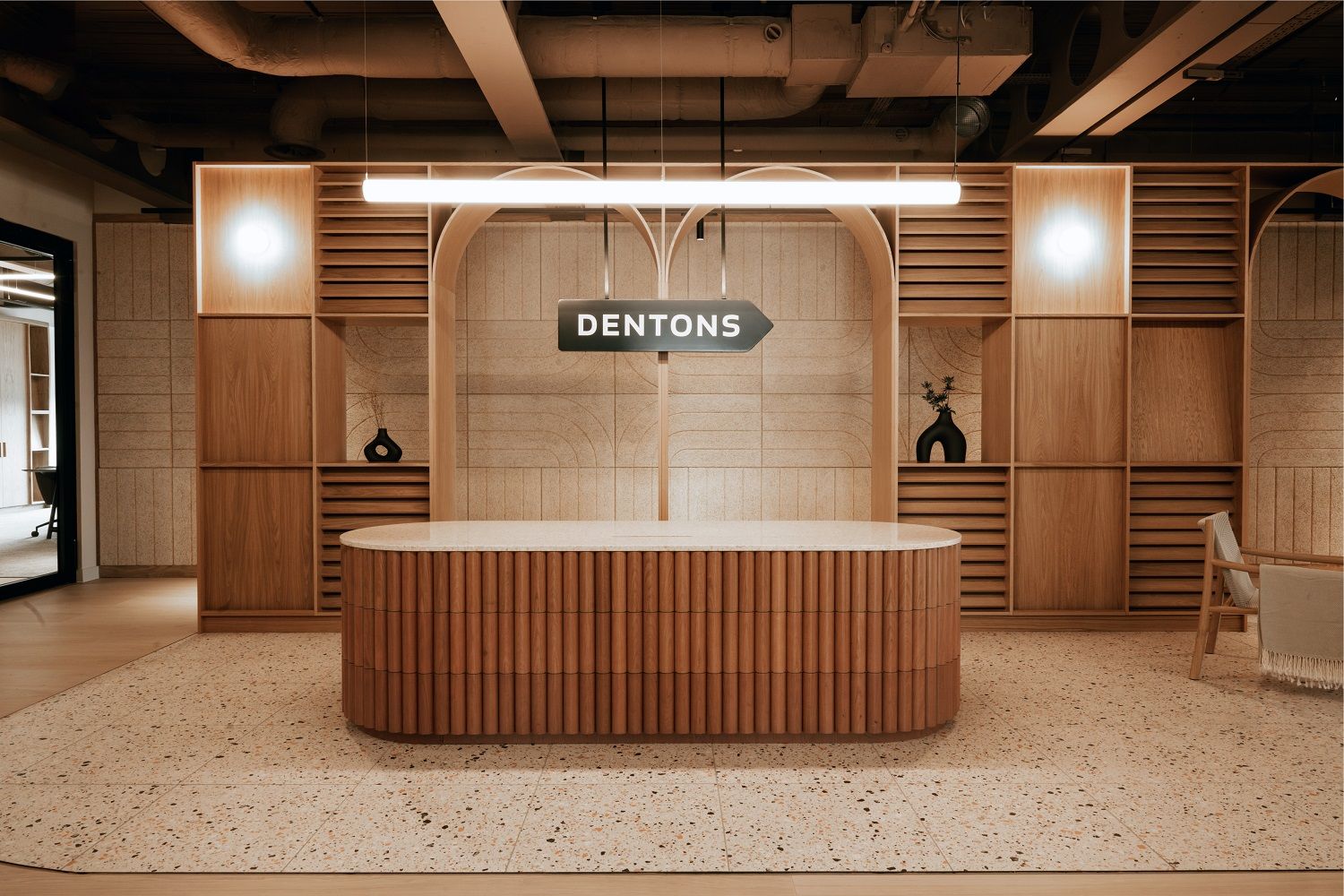 Dentons
Contract Value:
£1m-£3m
Timescale:
14 weeks
Size:
15,000 sq ft
Location:
Edinburgh
Sector:
Commercial
akp are please to announce the completion of legal giant Dentons new office space within Grade A Haymarket Square. The world's largest law firm, Dentons, has signed a 15-year lease to occupy the first floor at 1 Haymarket Square, having relocated from Quartermile.
The new office will give staff access to more than 100 cycle spaces, a roof terrace and advantageous transport links, including Haymarket railway station, trams, buses and cycle paths.
The works within the 15,000 sq ft space consisted of a CAT B fit out across the first floor areas of 1 Haymarket Square to create a dynamic new working environment.
Eye catching details include a concierge space which offers a landing for both clients and colleagues and is framed by oversized timber arches which serve as visual markers throughout the space. The various joinery elements cleverly hide practical feature's such as coat cupboards and kitchen amenities. With a central bar area made from bespoke timber rods and solid terrazzo, it serves as a focal point for the day to day as well as staff and client events.
Photography by Kin.