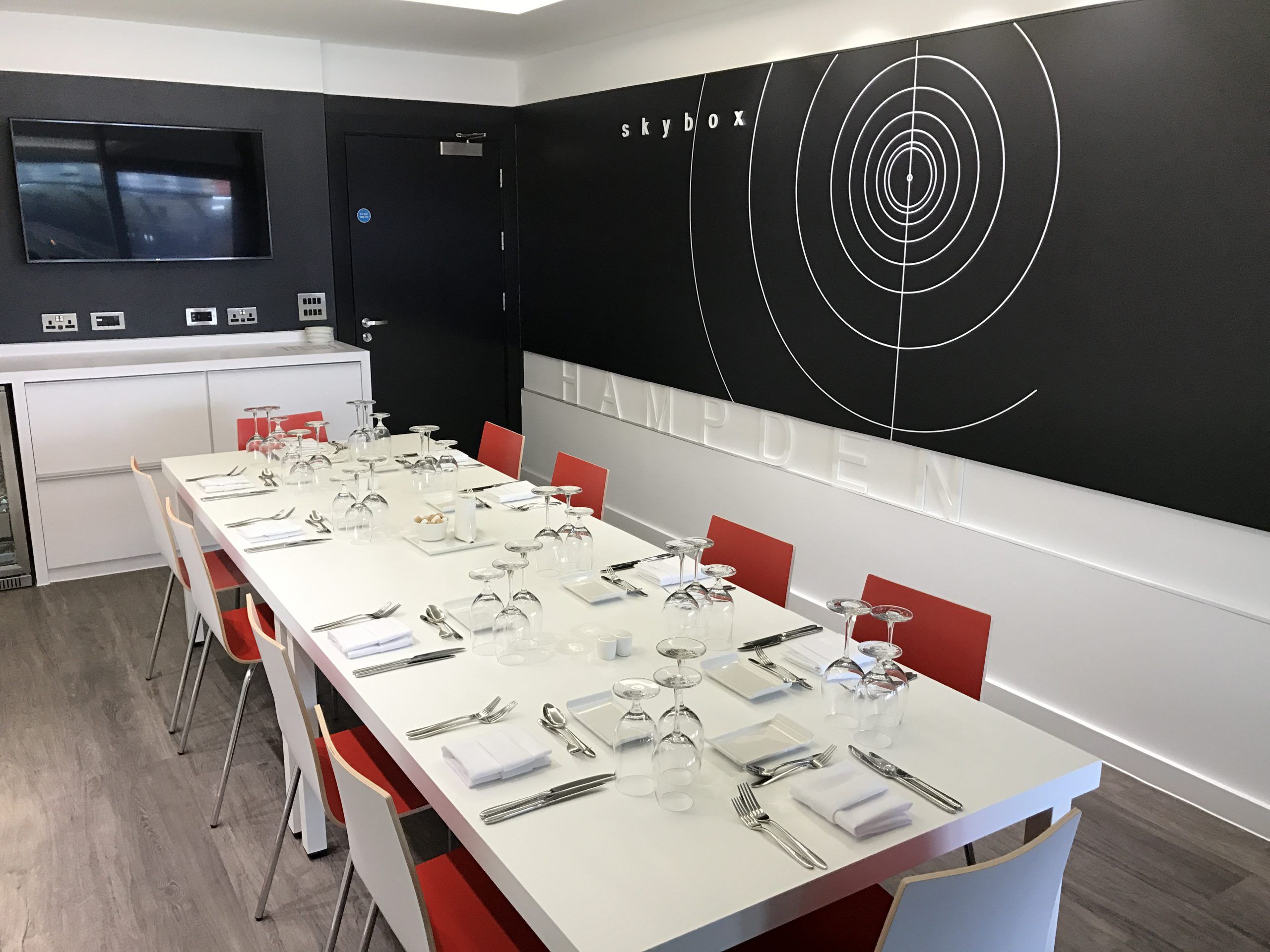 Hampden Park
Contract Value:
£1m-£3m
Timescale:
20 weeks
Location:
Glasgow
Sector:
Leisure & Retail
Hampden Park Ltd appointed akp to refurbish their Executive Boxes and North Stand Lounges into new skybox and skylounge corporate hospitality and conferencing facilities.
The project improved the spectator experience and accessibility within each of the 26 boxes, and enhance the overall feel within the North Stand Lounges with a complete upgrade and refurbishment undertaken.
The main focus of the project comprised of the strip out, refurbishment and fit out of each of the 26 Executive Boxes thereafter the complete refurbishment of the North Stand Lounges and associated facilities. New Mechanical & Engineering services were installed and connected to the stadium's existing services. akp also delivered a number of specially designed joinery items and unique furniture installed throughout the boxes.
Design Team
Holmes Miller
Community Benefits
akp Construction Ambassador, Roz Malcolm, dressed up as Considerate Constructors Scheme Mascot Ivor Goodsite and visited 3 x Primary Schools to promote the Construction Industry and the pupils future career paths. akp organised visits to Hampden Football Museum and Tours of the stadium for local primary schools.