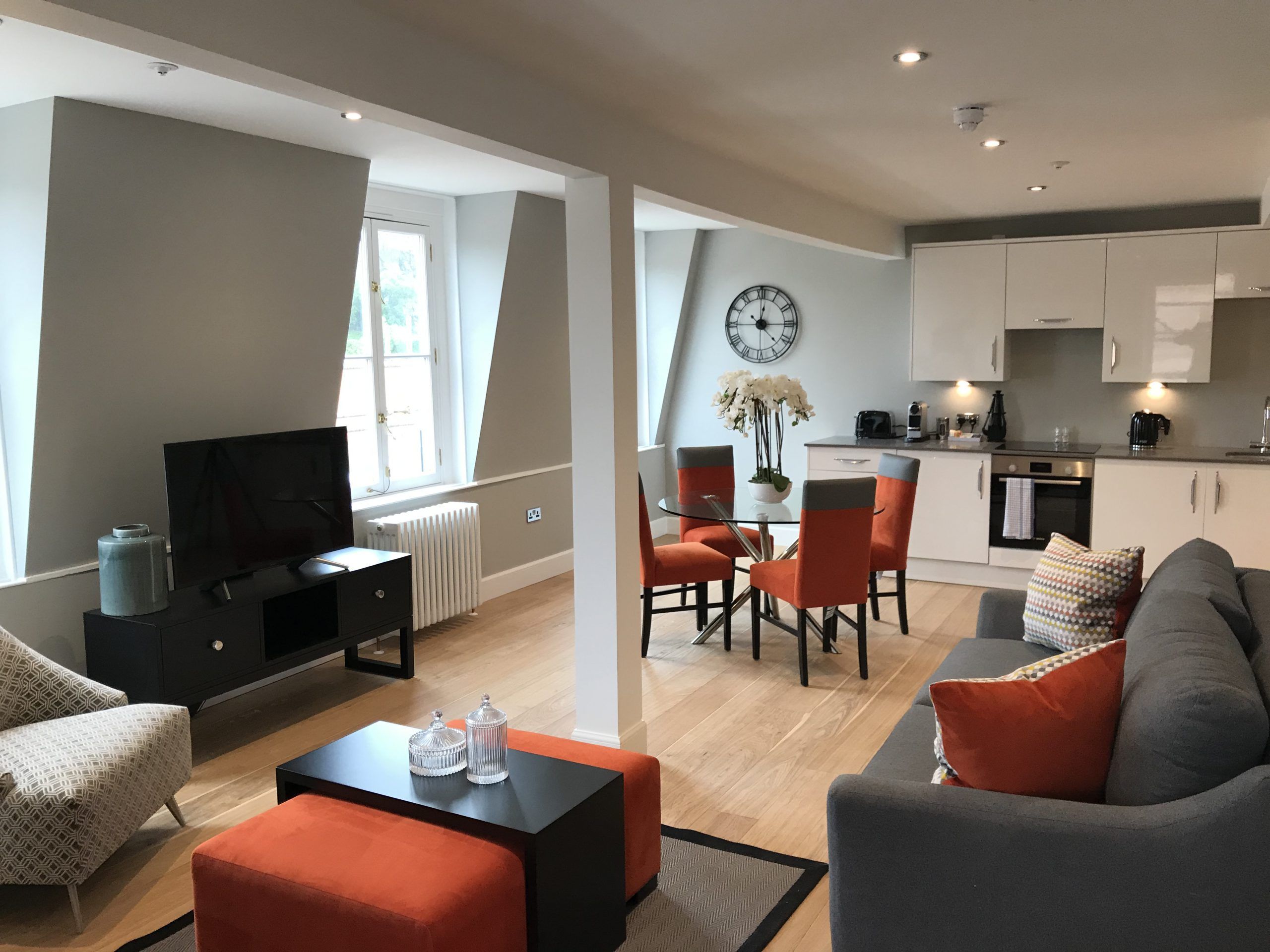 Hanover Street Apartments
Contract Value:
£1m-£3m
Timescale:
22 weeks
Location:
Edinburgh
Sector:
Hotels & Serviced Apartments
4 & 18 Hanover Street are two Grade B Listed properties adjacent to each, previously commercial space with retail space below. akp were engaged as Principal Contractor to carry out the strip out and conversion to create a number of high end holiday apartments.
The development encompasses the conversion of 2 buildings into holiday let apartments and will involve external and internal alteration and fit out works to create a variety of studios and 1 and 2 bedroom apartments.
The internal works will cover multiple floors across 2 building and will include the formation of new staircases, partitions, flooring, decoration, kitchens, en-suites, ventilation, heating and electrics. External works are to include new roofing, replacement windows, sandstone and granite cleaning and external painting.
Design Team
MLA