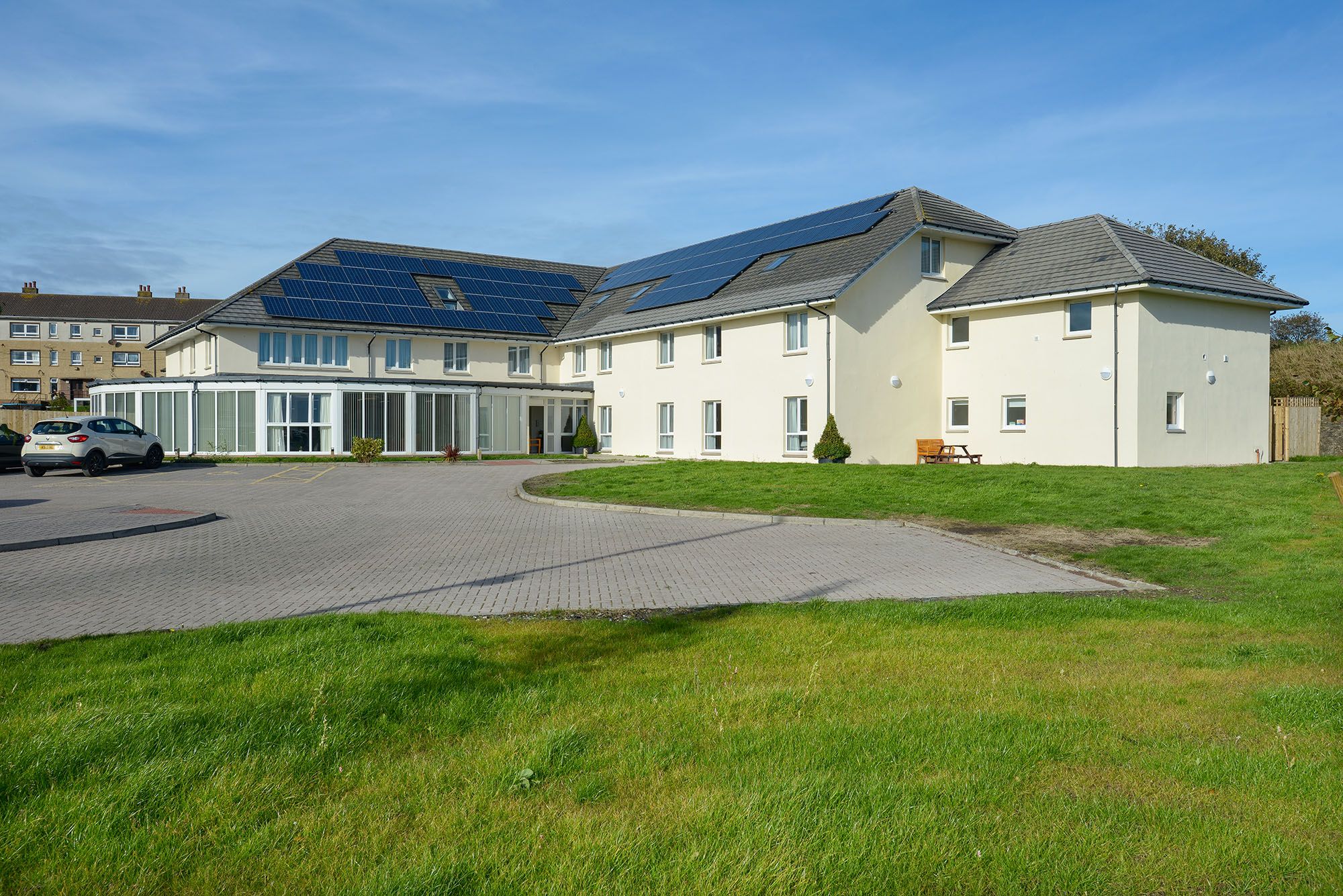 Harper House
Contract Value:
£500k-£1m
Timescale:
22 weeks
Size:
50 Bedrooms
Location:
Saltcoats
Sector:
Health
Hotels & Serviced Apartments
Former 50 bed care home Seabank was purchase by Phoenix Futures in 2021 to be developed into Harper House, a specialist rehabilitation facility, the first of its kind in Scotland and is based on a similar model in Sheffield.
The new facility provides specialist support for the whole family. Parents can access mental health and substance use treatment are without needing to be separated from their children. The treatment programme combines therapeutic interventions, parenting interventions and childcare.
The scope of works undertaken by akp comprised:
Refurbishment works throughout.
Reconfiguration of bedrooms, social spaces and toilets.
Reconfiguration of north area to ground floor to create childcare area.
M&E works.
Formation of visitor car parking.
Landscaping and formation of outdoor play areas.
The facility was officially opened by the First Minister on 21 November 2022 and can support up to 20 families at any one time.
Operational Challenges;
Right up to practical completion there were numerous variations instructed by the Care Inspectorate which included replacement kitchen units, stripping out and replacement of bathroom furniture. This posed a challenge in terms of programming trades, but akp were able to make it work and accommodate all requests.
Sustainability
akp donated 50 wheelchairs to a local charity with transportation to Poland for refugees affected by the war in Ukraine.
Community Benefits
All existing furniture was in situ when akp took possession of the project. We therefore worked with local charities and community groups to ensure as much of this furniture was donated to new homes.
Design Team
EPC Associates