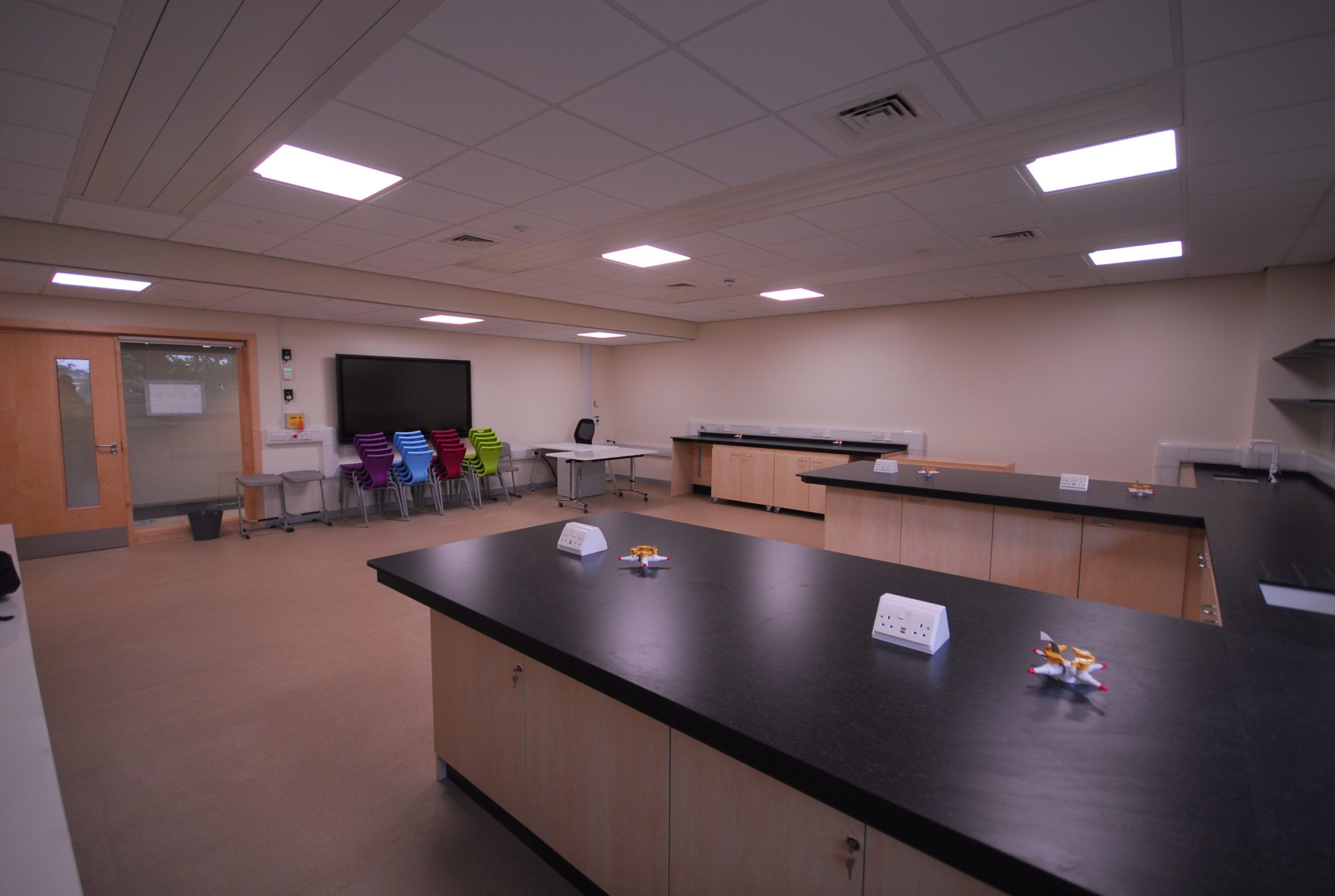 Linlithgow Academy Science Block – Enhancement Programme
Contract Value:
£500k-£1m
Timescale:
Phased programme 2015 - 2021
Location:
Linlithgow
Sector:
Public Sector & Education
Over a period of six years akp have worked with West Lothian Council to complete a phased upgrade to the Science Block of Linlithgow Academy.
Commencing in 2015 akp have worked with the school to ensure the enhancement was phased in such a way as to limit disruption to the school timetable with the majority of the work over the period having being scheduled during holiday dates.
The works have comprised of, but were not limited to; remodelling and upgrading existing classroom accommodation and staff base, including downtakings, plumbing, mechanical and electrical services, finishes, decoration, fitted furniture, etc, the formation of a new learning space and technical room and the refurbishment and upgrading to the science rooms.
Design Team
West Lothian Council
Community Benefits
4-6 week work shadowing opportunity for a pupil from the Academy