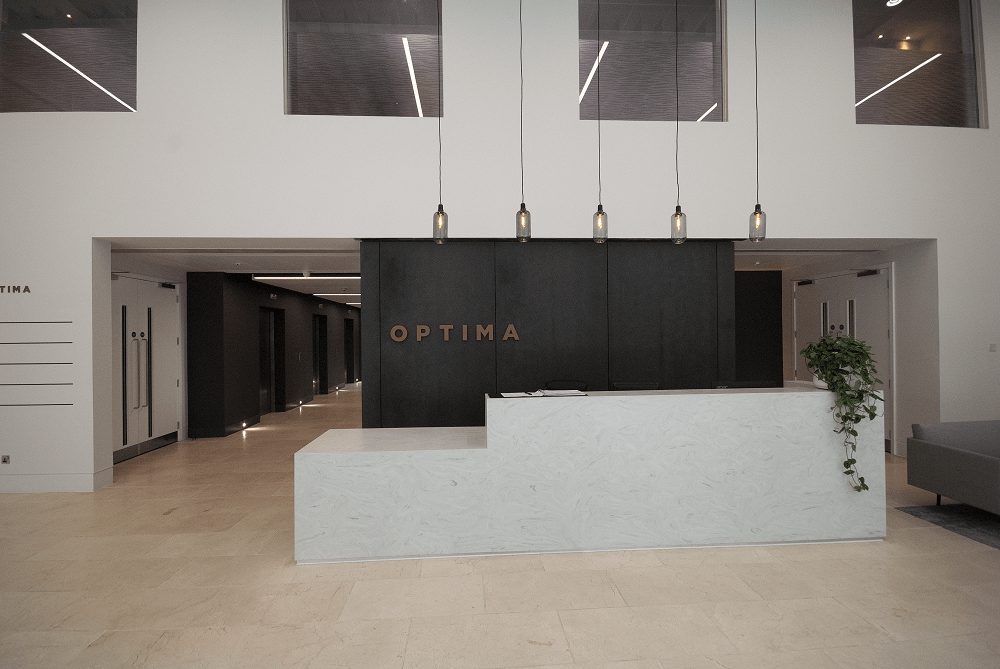 Optima
Contract Value:
£1m-£3m
Timescale:
16 weeks
Size:
30,000 sq ft
Location:
Glasgow
Sector:
Commercial
Optima is a stunning 10 storey 115,000 sq ft office building set within the heart of the financial district of Glasgow's Broomielaw.
The project completed by akp included:
Downtakings and refurbishment of Level 2 office suite, associated common areas, ground floor reception and construction of new cycling / welfare facilities at basement level.
Welfare area includes costs for WC/Shower facilities & locker storage – Partitioning, Suspended ceilings, decoration & M&E
Reception – New FF&E, bespoke wall linings & finishes, suspended ceilings at the entrance & lift lobby, re-grouting and making good tiling and re- decoration to plasterboard linings.
2nd Floor – Strip out of existing services, partitions, ceilings, flooring, RAF. Installation of new services, lighting, ventilation, suspended ceilings, Raised access floors and making good perimeter wall linings.
Design Team
MLA
Added Value
A defibrillator was placed on site by akp for the duration of the works for all building users and site staff to access if required.
Community Benefits
A foodbank collection took place on site for all involved in the project to contribute to.
Technology & Innovations
The majority of the floors of the building were occupied during the works. In order to deliver the project with minimal disruption to building users and in a transparent way, akp posted a weekly newsletter timetabling the upcoming works for the week ahead which was distributed to the Building Manager.