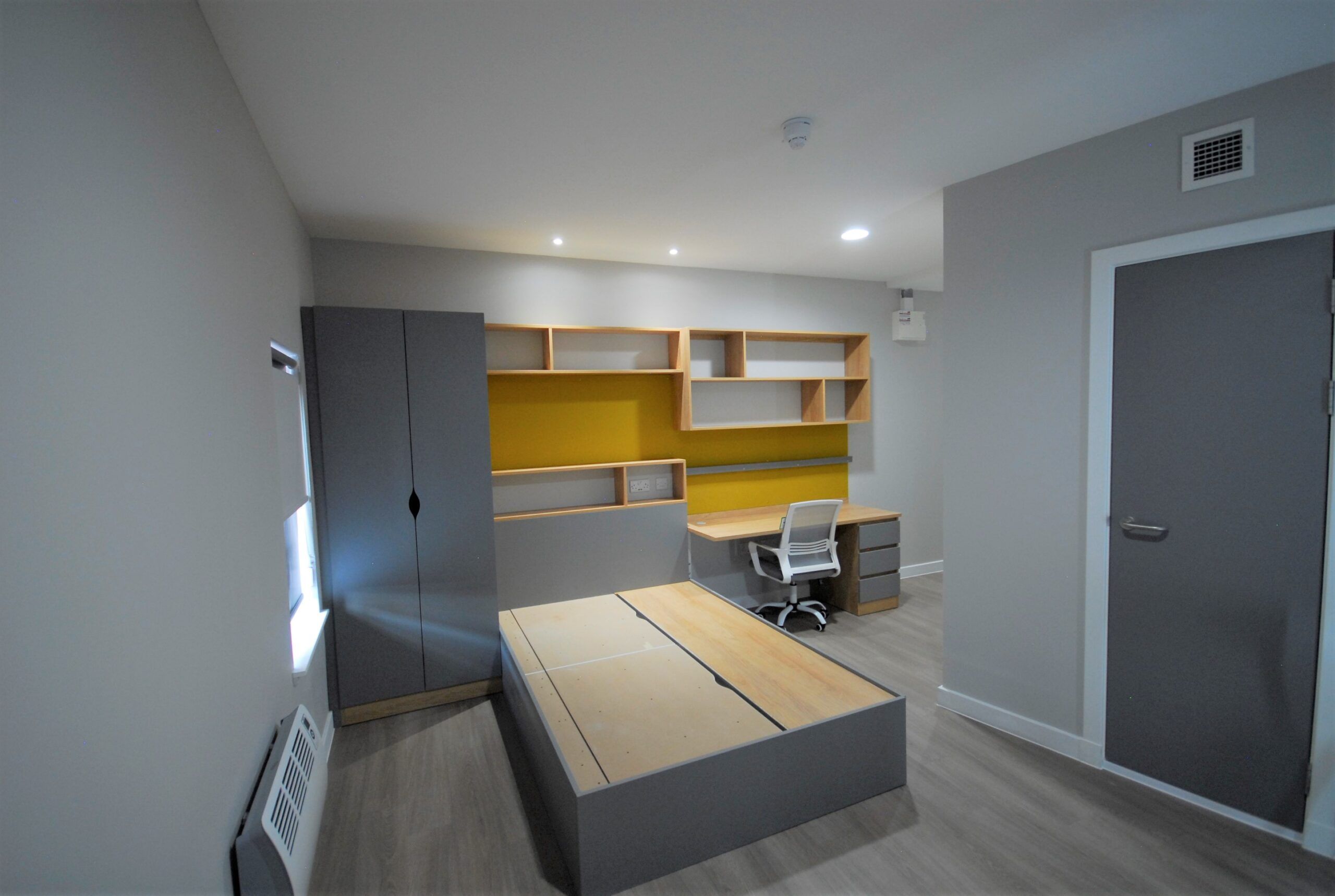 Panmure Court, Student Accommodation
Contract Value:
£500k-£1m
Timescale:
21 weeks
Location:
Edinburgh
Sector:
Hotels & Serviced Apartments
Public Sector & Education
akp have recently completed work on the transformation of existing commercial space in Edinburgh's old town to further increase the city's student accommodation offering.
Located mere minutes from the Royal Mile akp enhanced the current four-storey development, repurposing vacant ground floor space creating 9 additional studio apartments which feature the very latest technology, high speed Wi-Fi in every room and in-room laundry facilities.
Perfectly situated just around the corner from Holyrood Campus, minutes from The University of Edinburgh, well placed for Edinburgh College of Art and Edinburgh Napier and only a 5-minute walk from Waverly Train Station. The spacious student accommodation at Panmure Court offers residents a self-contained studio apartment with a home away from home feeling but with the student vibe.
The contract involved demolition, refurbishment and fit out of the existing commercial space, façade alterations and new M & E throughout.
Logistical elements overcome by the team included the location of the site which was within the tight
confines of Edinburgh's Old Town which had restricted access making deliveries challenging. In particular the bespoke bathroom pods posed a challenge to deliver, however akp were able to overcome this by booking in deliveries at quieter times of the day and also by taking advantage of akp's dedicated delivery van.
Most work was within the confines of the ground floor of the existing property, with the exception of the external work on the north side of the property replacing windows and cladding on the wall facing the footpath on Carlton Road. The footpath required closure to allow external work to be undertaken without risk to the general public.
Long lead items were addressed at tender stage with a robust procurement programme implemented.
Design Team
56Three