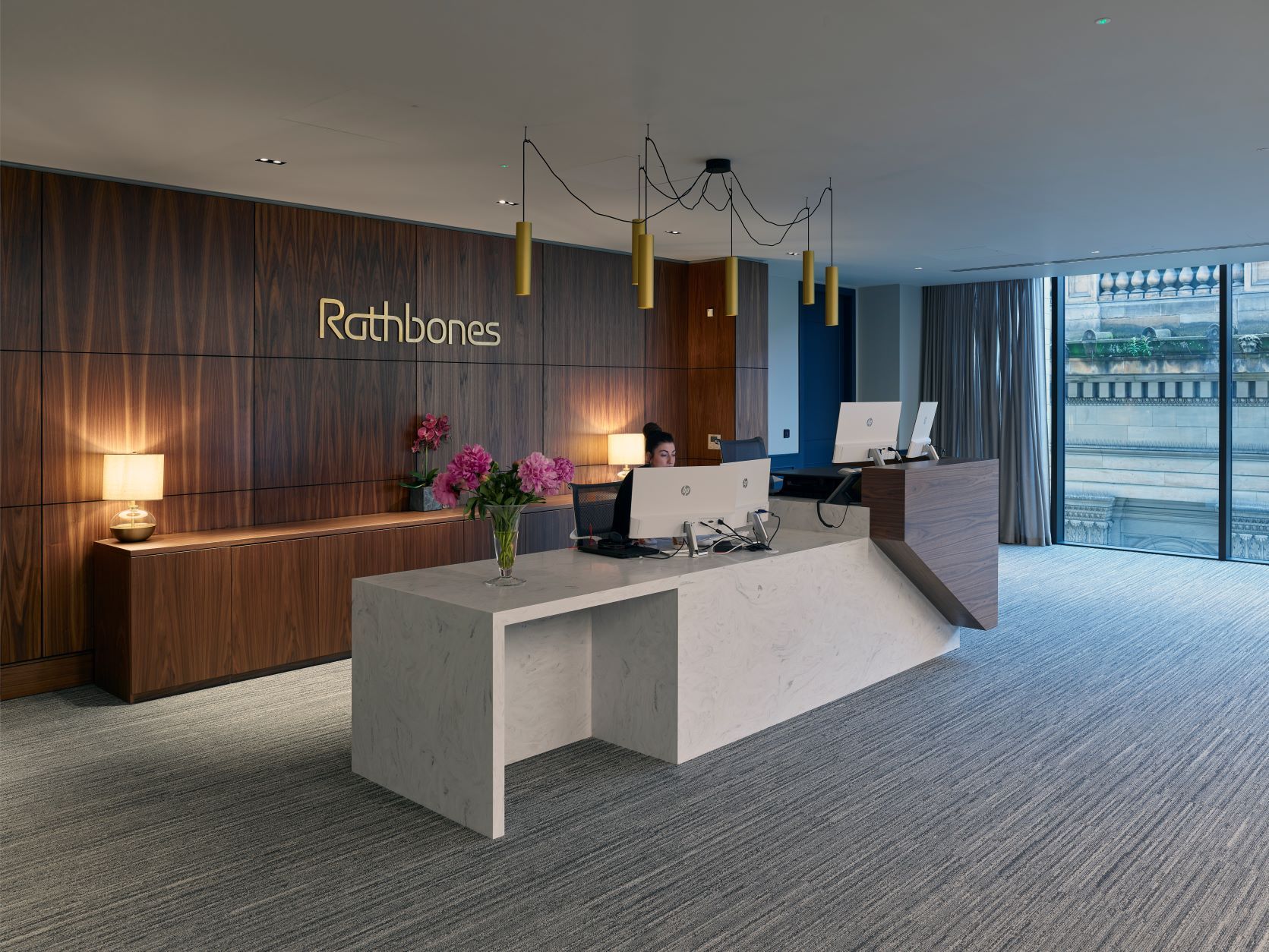 Rathbones
Contract Value:
£1m-£3m
Timescale:
13 weeks
Size:
11,152 sq ft
Location:
Edinburgh
Sector:
Commercial
akp were awarded the contract by investment and wealth management services provider Rathbones Group to fit out their new George Street office space.
Changes in working practices allowed Rathbones the opportunity to re-think their location within the Capital and they were able to snap up a prime spot on the thoroughfare of George Street.
Full CAT B Fit Out was delivered by akp, providing a flexible, contemporary workplace for Rathbones, in keeping with their staff wellbeing ethos, sustainable values, and hybrid working model.
Photography by David Cadzow.
Design Team
Form Design Consultants Ltd, Reid Mitchell, Torridon & Wallace Whittle