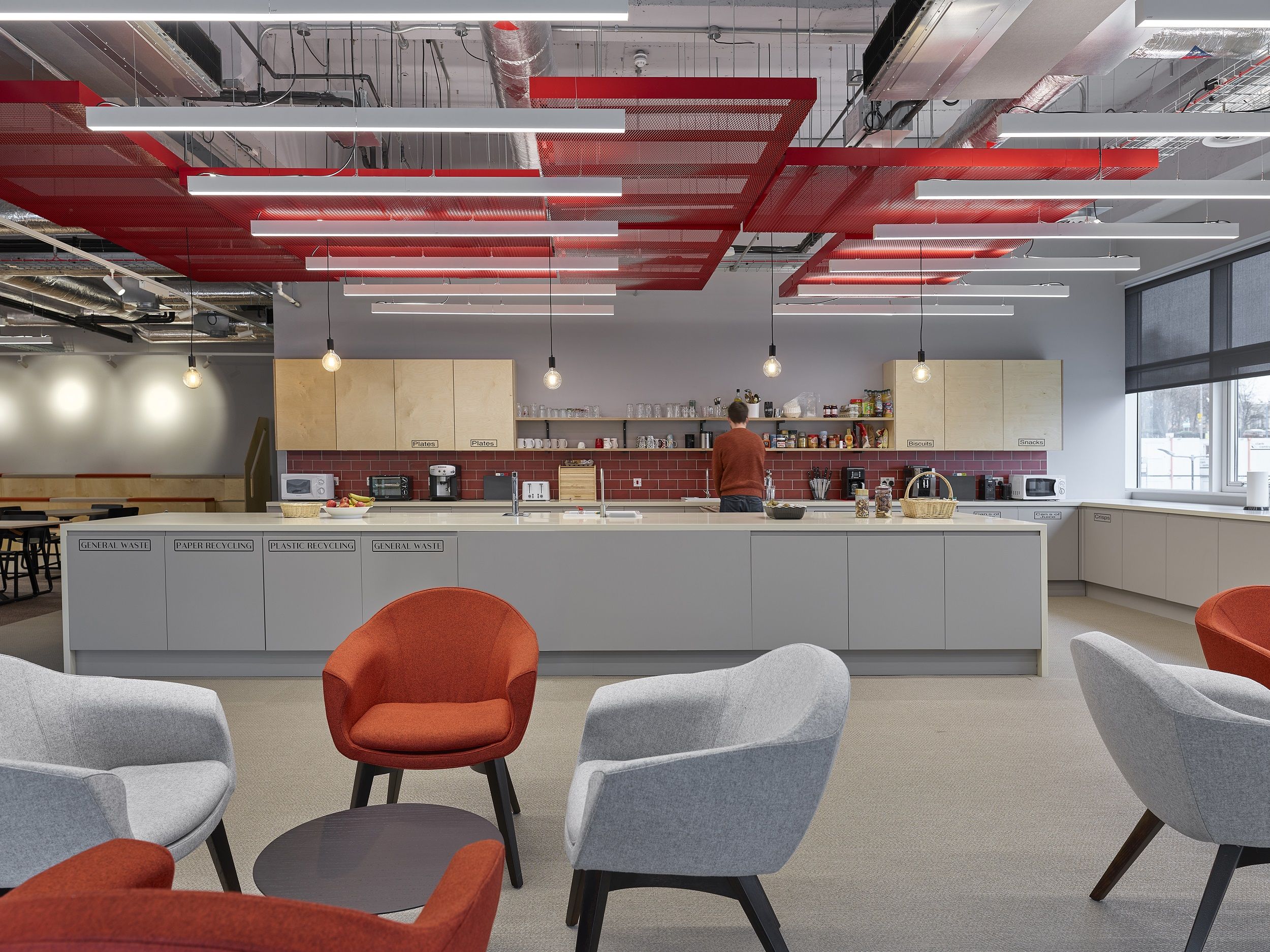 Spire Global
Contract Value:
£1m-£3m
Timescale:
20 weeks
Size:
25,000 sq ft
Location:
Glasgow
Sector:
Commercial
akp were awarded the contract by Spire Global, who offer satellite based maritime and weather tracking around the world. In 2017 akp completed the fit out of Suite 5a in Skypark 5 for Spire.
Their growth has now involved the relocation to a new unit in Skypark, which is able to house their manufacturing and office requirements in one space. The project entailed the CAT B fit out of Unit 64 which has a recent CAT A refurbishment.
The works included:
Full M&E services upgrade
Installation & integration of a new Clean Room
Partitions
Acoustic walls & ceilings
Manufactured joinery
Decoration & floor finishes
Features such as acoustic sliding whiteboard screens, allowing both collaboration and privacy, and enclosed 2-4 person pods for VC calls and focused work can be seen in the innovative design by Form Design Consultants. As well as glazed slots within the arrival areas which offer glimpses into the satellite manufacturing laboratory, giving visitors a hint of the production side.
Photography by David Cadzow.
Community Benefits
This project was registered by the Considerate Constructors Scheme and scored "Performance Beyond Compliance" status. Initiatives included; Epilepsy Scotland Community Garden - donation of items for their community garden. Food collection for the Halliday Foundation who provide hot meals and drinks to feed the homeless in Glasgow City Centre.
Technology & Innovations
Lighthouse Club - The Construction Industry Charity. At the commencement of this contract, akp were the first company in Scotland to signed up to the Lighthouse Club's 'Help Inside the Hard Hat' campaign to raise awareness of poor mental health within our industry.
Design Team
Form Design Consultants & Whitecross Building Consultancy