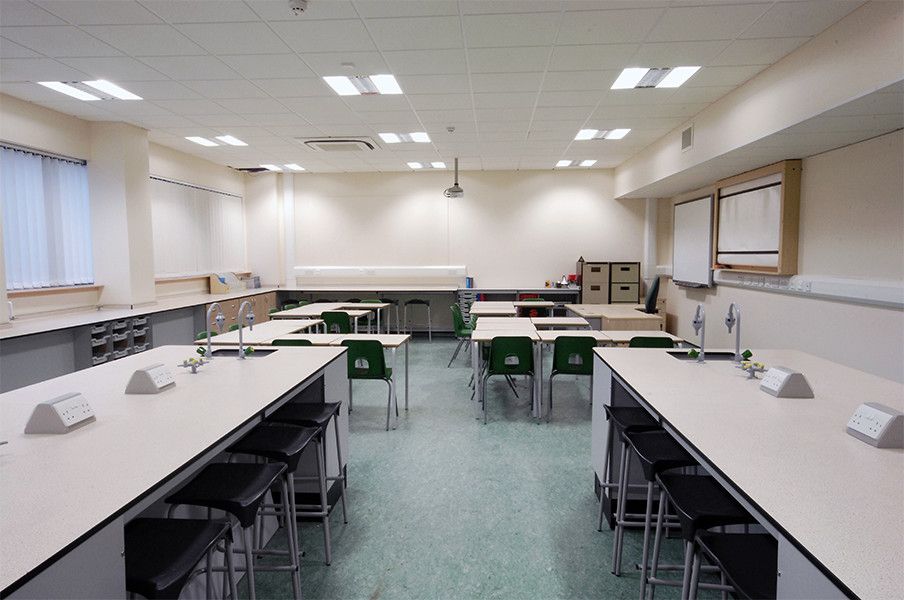 The High School of Glasgow
Contract Value:
£3m-£10m
Timescale:
15 months
Location:
Glasgow
Sector:
Public Sector & Education
The works comprised the alteration and upward extension (two storeys) to the existing science wing. A steel frame was erected which spans over the science wing and rests on new cast in place concrete piles.
Floors were constructed of concrete on metal decking. The building envelope was constructed in
facing brick to match existing including timber/Trespa panelling, mock slate tiles to roof and aluminium polyester powder coated windows.
New mechanical & electrical services were installed in first floor including reconfiguration of services to ground floor, and installation of a lift. Ground and first floor were fully fitted out with fixed classroom furniture including new floor, wall & ceiling finishes. The second floor was left for possible future expansion.
Design Team
Wylie Shanks