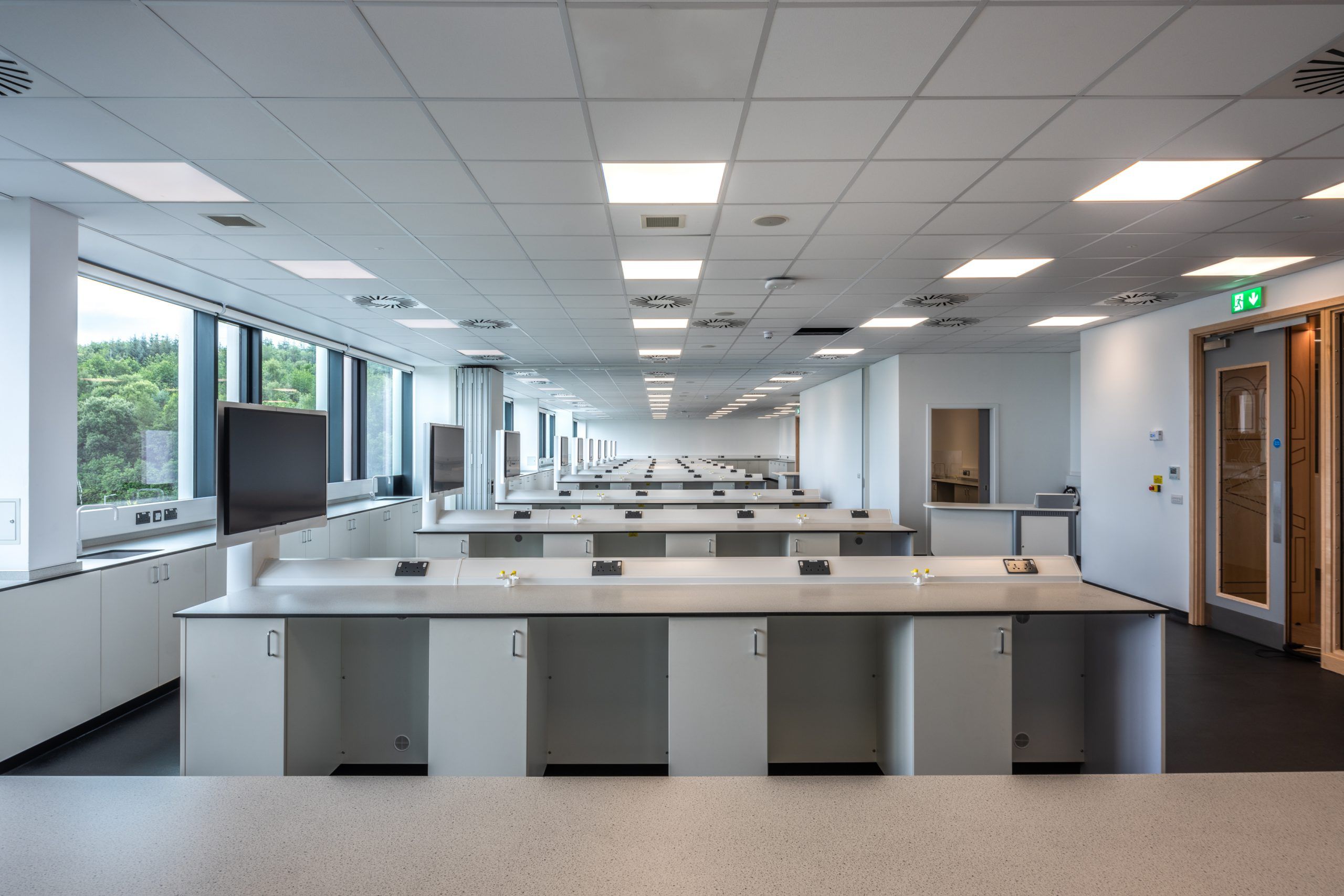 UWS Teaching & Research Laboratories
Contract Value:
£3m-£10m
Timescale:
26 weeks
Location:
Hamilton
Sector:
Life Sciences
Public Sector & Education
Further to the successful completion in 2018 of the Cat B enhancement and Cat C fit out of the new University of the West of Scotland (UWS) Eco Campus in Hamilton, akp were engaged to carry out the internal fit out of the newly extended UWS Edzell building to form teaching and research laboratories.
The campus offers first-class research and development opportunities, and hosts Scotland's newest simulated nursing and midwifery teaching environment as well as Scotland's highest-specification environmental chamber – one of only two in the country and the only one in the West of Scotland. The chamber replicates environmental extremes for athletes.
With akp celebrating 30 years since its incorporation in January 2020, it seems apt that the business is now revisiting the healthcare and research sectors that played a large part in the growth of akp through the 90's and 00's.
Design Team
Atkins