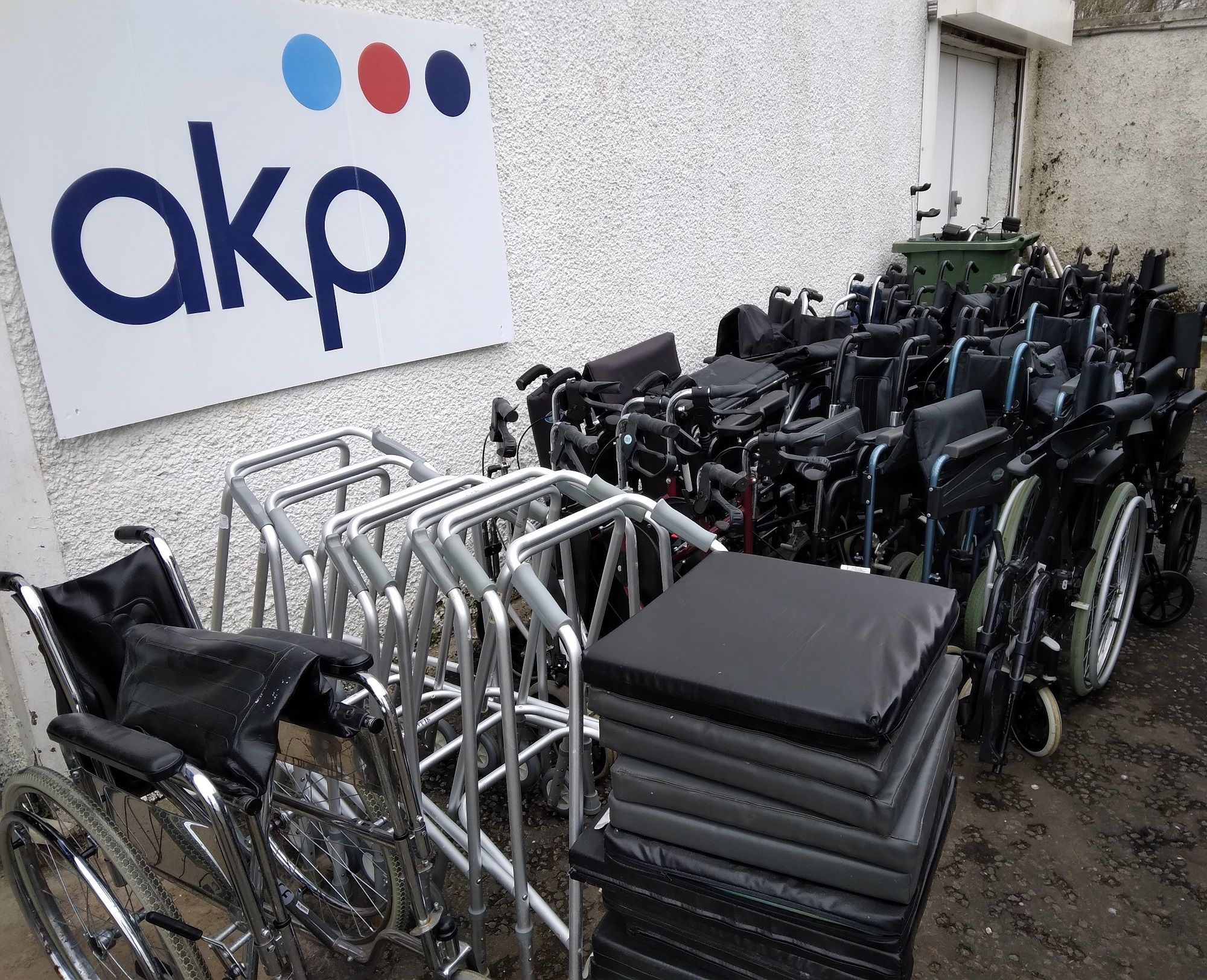 The Power of LinkedIn – Wheelchairs to Ukraine
akp like to go that extra mile on the projects we deliver. Acutely aware that waste in construction contributes to over a third of the UK's total yearly waste amount we set about bringing together a Green Team (GT).
The GT is compiled of individuals from members of our Operations, Administration, Marketing, Estimating and Warehouse departments brought together to brainstorm initiatives and improvements that the business could implement to work in a more sustainable and environmentally conscious way.
A big part of this is akp's approach at project commencement and strip-out stage. The team carry out salvage surveys at the earliest possible opportunity, highlighting any items which can be recycled and reused, finding homes for materials, and doing our bit to divert waste from landfill.
Working with local allotments, nurseries,   and community gardens to name but a few, the team at akp are proud to report on our most recent endeavour to recycle and repurpose 40+ wheelchairs which were destined for the skip and are now winging their way to Ukraine via Poland.
Using the power of LinkedIn and our network of contacts, akp were able to "join the dots" and located a local business, The Merson Group, who were hauling donations to Poland for distribution to those fleeing the troubles in Ukraine.